Pravah ( प्रवाह) which is meant by the continuous flow of learning, knowledge, information, experience with a mission to the overall development of the creatures on the earth. Pravah Educational & Charitable Trust( P.E.C.T) is a national level non profitable organization founded on 2nd day of September 2020, is  registered in India to fulfill the mission and vision of father Mr. Subhash Chand and mother Mrs. Bimlesh Devi by Mr. Gagandeep.Pravah Educational and charitable trust is registered by Govt. of NCT Delhi (India) under Registration Act 1882 Govt.of India. It is an ISO 9001: 2015 certified organization registered by the NITI Aayog Government of India and ministry of micro small and medium enterprises (MSME) Govt.of India, a corporate member of Quality Council of India (QCI).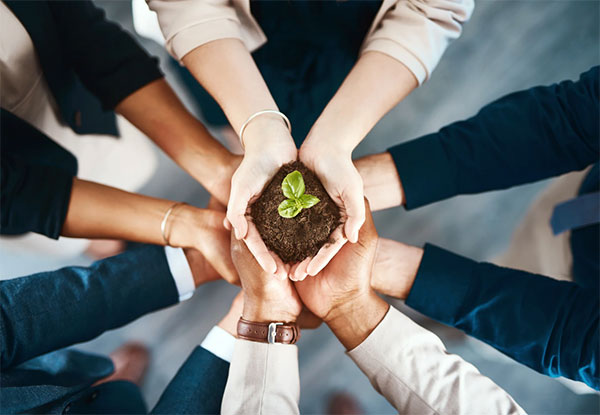 The major aim of "PRAVAH" a Non-government organization fostering an alternative pathway for improving people's livelihoods and empowering local communities through Corporate Social Responsibility(CSR) activities. Corporate social responsibility is becoming a necessary component of doing business. India is the first country to establish a minimum wage for CSR initiatives aimed at improving the future. The Indian government has implemented new CSR criteria that require businesses to invest 2% of their net profit in such projects. CSR enables businesses to contribute to the betterment of society, the environment, and nature to achieve this goal. NGO's play an important role because they manage various financial assistance programs and assists businesses in achieving various goals.
PRAVAH EDUCATIONAL AND CHARITABLE TRUST IS REGISTERED UNDER SECTION 80 G (5) OF THE INCOME TAX ACT 1961, INCOME TAX DEPARTMENT - MINISTRY OF FINANCE GOVERNMENT OF INDIA.ALL DONATIONS U/S 80 G ARE TAX EXMPTED.
There are some activities done by P.E.C.T under CSR initiative.